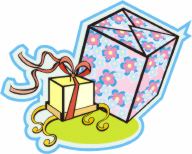 Stumped by a myriad of gift choices? Looking for something handy yet affordable? That neat little item that will show you care, without breaking the bank? Any of the many products at Cool Creations make lovely gifts. For example the Value packs are good combination sets, the bookmarks will show the message and the baby products will definitely be welcome at the special baby shower.
It is Cool Creations' joy to recommend any of the following products:
Please note, gift vouchers are also some of the handy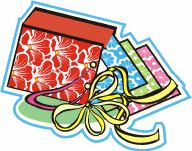 gifts Cool Creations can provide thoughout the year. Easy and fast email gift vouchers are available for amounts from R50 to a R1000.
The recipient will be able to choose from the wide range of embroidered products in the store. Most products can be personalised by choosing from the myriad of designs and the variety of fabrics and colours.
A short greeting message may be added to the gift vouchers.